Can you believe it's been ten years? Neither can we.
Marking the system's tenth anniversary, we are all incredibly happy to bring you a new podcast episode looking back on the little system that could… well, it couldn't in the end, but it sure did its best. We will probably be busy playing The Beatles: Rock Band tonight, but it makes sense to light a candle to remember the Sega Dreamcast. In this case, the "candle" is a new podcast episode. Work with me here, folks.
Our buddy Bryce was aching to join us for this one, but although he couldn't make it, prior guest Meri stepped up to fill in. The usual cast of Mike, Andrew, and Jeff fleshes out the cast to talk a little Dreamcast. What made it so special of a system? How was the launch compared to prior and more recent hardware launches? How did the games compare to others of the time? Which still hold up to this day, if any?
With so many games released, it would be impossible to cover them all. None-the-less, we feel we did the system justice in our conversation, and round it all out with our Top 10 Dreamcast Games. You can read it now if you want, but it's way more fun not to spoil it for yourself!
A couple extra notes:
– No, Soul Calibur in the arcade did not run on the Naomi hardware (as much as we may have indirectly said it did). It ran on the System 12 board, which was essentially a beefed-up PlayStation.
– Never see the NiGHTS analog controller for the Saturn before? Here is the Japanese controller next to the American Dreamcast controller. Unless you're blind, the relation should be quite clear.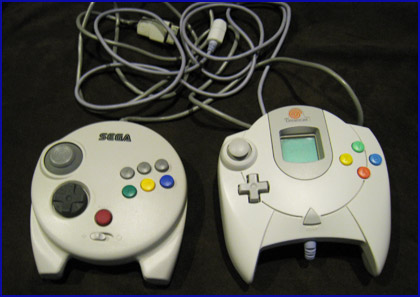 – Each of us still has a Dreamcast hooked up somewhere. Here's my little buddy, right next to his daddy.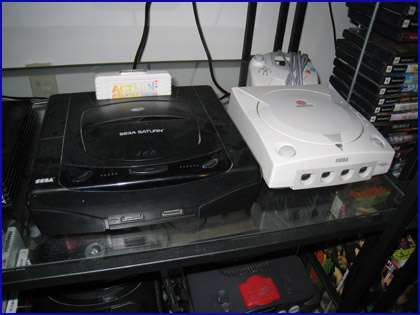 Thanks go out to everyone who joined us for the live recording, and even more thanks to all of you sticking it out with us and patiently waiting for another podcast episode! Hopefully the couple blog posts every now and then are keeping you busy! Enjoy!