So I had finished editing some stuff and wanted to burn it off to CD-R for transferring around. Don't have Nero installed on this computer, and turns out I don't really have anything installed over here for advanced burning.
OK, no problem. I'll just go grab CDBurnerXP, since I don't need anything all that special.
Whoops, don't have the latest .NET Framework stuffage installed. OK, let's go do that. Go ahead and download that first, and start getting it installed. It gets ready to finish up and presents me with the following: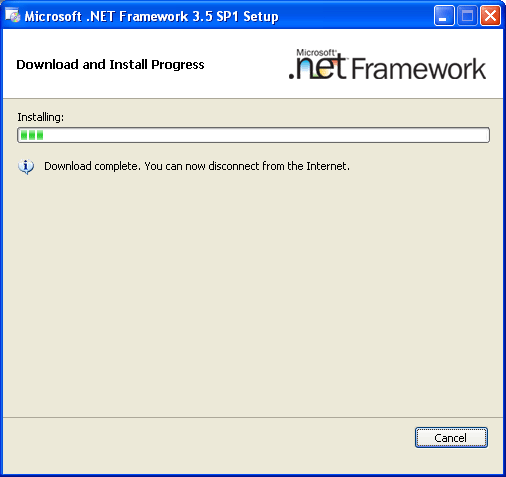 PHEW. That's a huge relief! I can finally disconnect from the Internet! I've been waiting for this day for years!